Management Team
CORWIL Technology prides itself on investing in talent that helps further our client's initiatives. This is why each of our top management team members possesses a minimum of 20 years or more in the global semiconductor business. Please take a moment to meet our management team.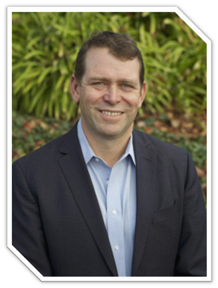 President and CEO – Matt Bergeron brings more than 20 years of industry experience to CORWIL, most recently as President for WELLS-CTI, Inc, a thermal & test solution company which he and his team sold to Sensata in 2012 after achieving more than 250% growth. Prior to working with private equity partners to grow WELLS-CTI, he was CEO of e2E Corporation, which he led from the company's inception through its sale to Plexus. Mr. Bergeron previously was President of Praegitzer Industries, Inc. During his tenure at Praegitzer the company grew from $20 million in sales to $220 million, became public and was sold to Tyco. Besides focusing on growth and teambuilding, he also has extensive M&A and financing experience with over 20 successful transactions. Mr. Bergeron graduated from the University of Washington cum laude and was a CPA in Washington State.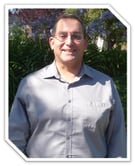 Vice President of Test Operations – Joe Foerstel is CORWIL's Vice President of Test Operations, overseeing a talented team of veteran engineers, technicians and operators of CORWIL's Test Division (CTD). Mr. Foerstel has over 25 years of Test Operations experience with Altera Corporation in various engineering and management positions. Mr. Foerstel has been awarded seven patents, has presented three papers, and has been published in IEEE Transactions on Components, Packaging and Manufacturing Technology. Joe holds a Bachelor of Science with a focus in Electronic Engineering, from California Polytechnic University San Luis Obispo, CA.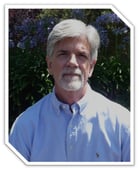 VP of Engineering and Sales – Chip Greely is CORWIL's VP of Engineering and Sales – Assembly, and has more than 35 years of Semiconductor Industry experience in Assembly, Package Design, Operations, Supply Chain and Subcontract Management. Over his career, Chip has worked for both Fab and Fabless OEMs and Subcontractors and has spent 8 years with Qualcomm Inc. as well as working for GE, Amphenol, Rockwell, Textron, TRW, PCSI, Brooktree and STATS. Chip holds both a BS in Applied Mechanics and a BA in Economics from University of California, San Diego.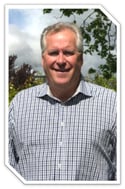 Senior Director of Operations, Assembly – Randy Schafer serves as CORWIL's Senior Director of Operations – Assembly. Mr. Schafer possess more than 30 years of experience in the global semiconductor industry. Mr. Schafer, a former executive with Microchip Technology, Maxim Integrated Products, and Bourns, Inc., joined CORWIL Technology in 2017.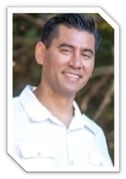 Senior Director of Operations and Engineering, Die Prep - Jonny Corrao serves as the Senior Director of Operations and Engineering focusing on CORWIL's Die Prep Services. He possesses over 14 years of IC Assembly experience and has led the development of CORWIL's front end processes resulting in CORWIL becoming the preeminent Die Prep OSAT in North America. Jonny holds a BSME from Cal Poly San Luis Obispo and an MBA from UC Davis.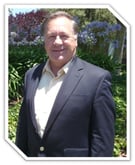 Sr. Director of Purchasing and Production Control, FSO – David Fiore has over 35 years of manufacturing experience including supply chain planning, ERP integration and migration to a fabless operation. He has held positions with Texas Instruments, Cypress Semiconductor, California Micro Devices and Exar Corporation. He is also the the CORWIL Facility Security Officer in support of the DMEA "Trusted" program. David holds both a Bachelor of Science in Civil Engineering from Northeastern University and a Master of Science in Systems Management from the University of Southern California.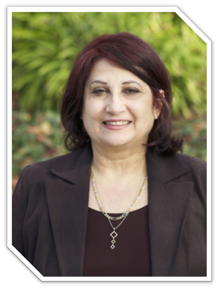 Director of Quality – Nawal Cotran is responsible for CORWIL's Quality Audit Program, Customer Satisfaction, and compliance to military DLA and ISO certification agencies. She has been successful in bringing industry certifications to CORWIL. Her experience includes over 8 years at ACTEL (now Microsemi) as well as Quality at Seagate Technologies, Western Digital, and Nashua Media. Ms. Cotran holds a Master's Degree in Chemistry from the University of Illinois at Urbana-Champaign, and is certified in ISO and Six Sigma.