Silicon Photonics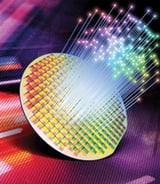 CORWIL Technology's pursuit of cutting edge technology and prime location in the heart of Silicon Valley has led them to secure programs from leaders in the area of silicon photonics.
Because silicon photonics is a new field, customers are approaching device test and package solutions in different ways. There are many new processes and capabilities that are being put in place and developed to join the various components at the package level, along with work in device test at both the die and package level. Many of the services CORWIL offers are being performed for multiple customers and their silicon photonics based products. CORWIL has been providing Die Prep services including scribe and break, dicing, back grind, inspection as well as Package Assembly and wafer sort and package test services. Some of the unique requirements have pushed CORWIL to develop unique expertise in our service offerings.
Contact CORWIL today and let us show you what we can do!
Read More: